Weekend Halloween DIY Projects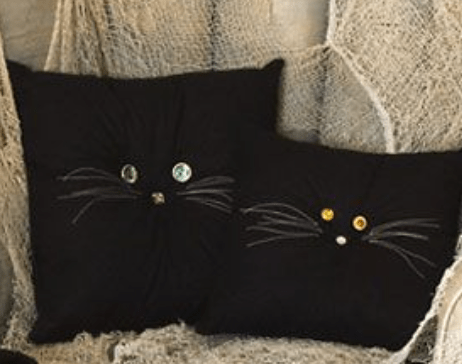 I love these black cat pillows!
Ahhh the weekend is here and it's a great time for some fun Halloween projects! Some of these look really easy, and really fun. Let me know if you make some!
The black cat pillows are just adorable! Here is a cool list of 35 projects.
This is just a fun video for yard decoration ideas. As the vlogger says, "Ya'll it's gonna look like Halloween threw up in my yard." Hahahah
These yard witches are made from a tomato cage, garbage bag and a plastic pumpkin. They look pretty easy!
From a pumpkin vase, to a pumpkin ice bucket and a pumpkin Death Star – some of these ideas are really clever!
And one for the kiddos – here are some fun Halloween crafts for kids!