Oh, the Ways to Enjoy Pumpkins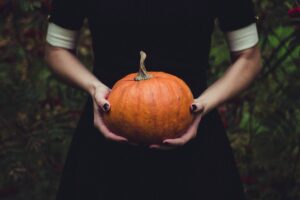 October 26th is National Pumpkin Day! Pumpkins are perhaps the greatest symbol of the autumn season, and this day is dedicated completely to this versatile fruit! November.
What can you do to celebrate the pumpkin?
Use it as nature intended! Go out to a local pumpkin farm and pick the biggest ones you can find. You can whip up a deliciously festive pumpkin pie, or carve one out to make a spooky Jack O' Lantern. You can even bake up the seeds for a tasty autumn snack! If you don't have the time to head over to the farm, purchasing a pumpkin spiced latte at your local café will do the trick.
Check out some cool pumpkin fun facts in Susan Wright's Blog here!