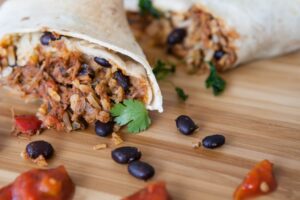 Everyone has their favorites, but who makes Sacramento's favorite burrito?
The Sacramento Bee recently conducted a survey of area burrito makers and a WRITE -IN took first place! 
West Coast Taco Bar received 484 votes (19.3%) for the city's best burritos despite not being listed among 13 taquerias in The Sacramento Bee's poll earlier this month. 
Congrats to West Coast Taco Bar Taco Truck from 101.5 K-Hits!