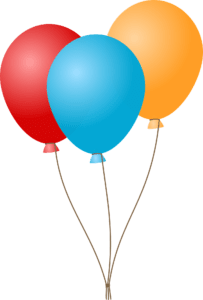 November 1st is Hello Kitty's Birthday! Hello Kitty is a popular kid's character, loved for adorably cute personality. Created by the Japanese company Sanrio, Hello Kitty is often seen with her friends Keroppi, My Melody, and Badtz-Maru.
Born in London, This perpetual 3rd grader lives in a little house in a suburban town outside the city. Her height is described as 5 apples and her weight as 3 apples.
Celebrate Hello Kitty's birthday by surrounding yourself with all things cute and adorable.
Interesting Hello Kitty Facts:
Hello Kitty's parents are named George and Mary. Her grandfather is Anthony and her grandmother is Margaret.
There has been a lot of speculation that Hello Kitty is not actually a cat. But creators say she is a girl in the image of a cat. The confusion has not yet been cleared up completely.
Hello Kitty was born in London, but her character was created in Japan, by a company named Sanrio.
There is a Hello Kitty theme park located in China but it did not do well when it opened.
Hello Kitty cafes have opened in Australia and in South Korea and rumor states another one will open in Orange County in California.
Scattered around the world are at least 10 Hello Kitty time capsules and are set to be made into a Hello Kitty sculpture to be displayed at the Olympics in Tokyo in 2020.
Learn more here!