Thanksgiving "No's & Go's" for Pets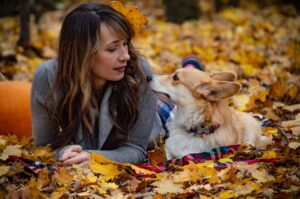 Thanksgiving is a time for friends, families & pets! With all of the yummy dishes you are sure to enjoy, be careful of the scraps you feed your furry best friends! 
Johnna Devereaux, Clinical Pet Nutritionist,  has some great guidelines you can follow! 
Say NO to: 
Sharing your potatoes! Besides being a starch that easily converts to sugar in the body, white potatoes are part of the nightshade family of plants. Plants in this family can cause varying levels of inflammation in the body which can aggravate sore, achy joints.
Cooked bones! Cooked bones have lost all of their moisture and nutrients during the cooking process and become brittle. Brittle bones will easily splinter and once swallowed may cause internal perforation. 
Stuffing! Stuffing isn't good for our dogs for many reasons. Most importantly the onions that many of us include in our stuffing recipe are toxic to them. 
Turkey drippings & skin! Though our dogs may love the taste, it doesn't mean it's good for them–these are chock full of fat (and the spices you've prepared your meal with) and may cause your dog severe digestive upset and may cause them troublesome potty trips.
Sweets/Desserts! Dogs have no need for sugar in their diet and if your dessert contains chocolate your dog is in for a double whammy! Best to leave all desserts for our human family only!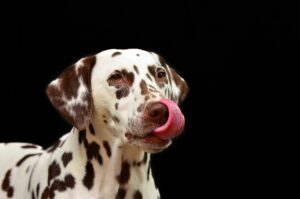 GO ahead and give them:
A long-term chew! Providing your dog with an appropriate chew will occupy them while you and your guests eat and keep them entertained! Opt for a safe bully stick, split deer or elk antler or marrow bone.
A little bit of turkey! Our dogs CAN enjoy Thanksgiving with us–just be certain to give them muscle or breast meat and make sure there are no bones or excess fat in with their helping.
Cranberries! We aren't talking about the cranberry sauce here–but the actual fresh cranberries you've bought to make that sauce! Cranberries are chock full of vitamin C and antioxidants–just make sure to puree them before you mix into your dog's food otherwise their bodies won't be able to absorb the beneficial nutrients!
Green beans! Again we're talking about feeding them before we've cooked them with butter and spices. Fresh, organic green beans are a great way to help satiate your pup when they are feeling extra hungry–they fill them up and deliver very few calories per bite!
Pumpkin! Not pumpkin-pie filling, but organic, canned 100% pumpkin–use it to fill your pup's favorite puzzle toy–mix it with a few treats and freeze for a treat that will last them throughout dessert!
As a treat, Johnna recommends bully sticks accompanied by the Bow Wow Labs, Inc. new product, the Bully Buddy, that will ensure your dog is safe while chewing on the much-loved bully stick treat. Bully Buddy is a durable, easy-to-use, veterinarian-vetted, and dog-approved device that tightly secures bully sticks, preventing dogs from choking on the tail-end of the treat. 

Be sure to take extra care with pets during the holidays! Have a safe and fun Thanksgiving!