Where is the best bar in the world?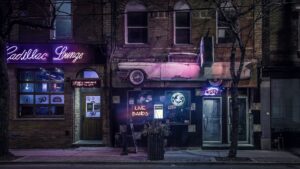 London bar named best in the world in new ranking…
The world's best bar rankings list has come out and they have named London's Connaught Bar as the best. Don't feel too bad though, The US comes in second with NY City's Café Dante. The Greenwich Village bar offers "refined but simple Italian food, aperitivos, coffee and cocktails." So the next time you are in NYC, stop in to Cafe Dante and know you are drinking with the world's best!
When you get back to traveling again, might as well visit some world-famous bars to celebrate.