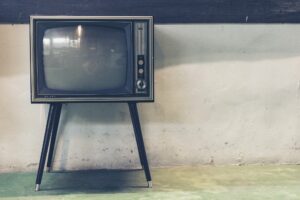 November 21st is World Television Day! The United Nations General Assembly created this holiday in 1996. The inaugural celebration included the first World Television Forum, where leading media figures from the global community gathered to discuss the significance of television in today's international issues.
World Television Day highlights how communications can facilitate social and cultural development, and encourages cooperation and partnerships in international media. Television has become a huge medium for communication, entertainment and household culture. To celebrate today, spread the word about this holiday!
TV FUN FACTS
1. The inventor of the television would not let his own children watch TV. He once said to his son "There's nothing on it worthwhile, and we're not going to watch it in this household, and I don't want it in your intellectual diet." – Philo T Farnsworth.
2. In 2008, the cost of a 30-second advertisement was $2.7 million in the Super Bowl broadcast. It is the world's most costly airtime.
3. British show Top Gear is the most watched television show in the world, with an estimated 350 million weekly viewers in 170 countries.
4. Most people dream in color, but those that grew up watching black and white television often dream in black and white.
5. Queen Elizabeth II has launched her own YouTube channel, fifty years after she first addressed the UK public on TV on Christmas morning.