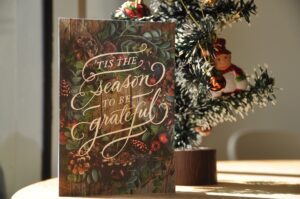 December 9th is Christmas Card Day! This day honors Sir Henry Cole of England, who created the first commercial Christmas card in 1843. Between shopping and decorating for the holidays, try to find some time today to get started on your own Christmas cards!
Whether the cards are handwritten or digital, it's the thought that counts and matters! Send some thoughtful greetings to family and friends over the holidays and spread some cheer. To celebrate, create your own personalized digital Christmas card!
*Blog by Jennifer Steele. Listen, follow, and play along with Jennifer Steele here.