Sac Zoo Ready to Re-Open!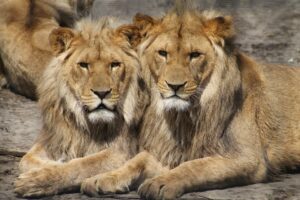 Tickets are on sale now to visit The Sacramento Zoo! The Zoo will reopen Friday (1/15/21) after the state lifted the Greater Sacramento Region's stay-at-home order this week and no one is happier than the animals! The great part about the Zoo is it is never the same experience- I can't tell you how many times my daughter Megan and I went over the years and never tired of it! 
Sacramento Zoo Director Jason Jacobs says that since they are a non-profit the best way to support our beloved Zoo is buy purchasing a ticket and through merchandise. 
Zoo admission hours are 9 a.m. to 4 p.m., with grounds open at the Land Park attraction until 5 p.m. Tickets are $19 for adults and $14 for kids aged 2 to 11. Admission is free for children 1 and under.
You can also buy your tickets here!
*Blog by Jennifer Steele. Listen, follow, and play along with Jennifer Steele here.