It's National Popcorn Day!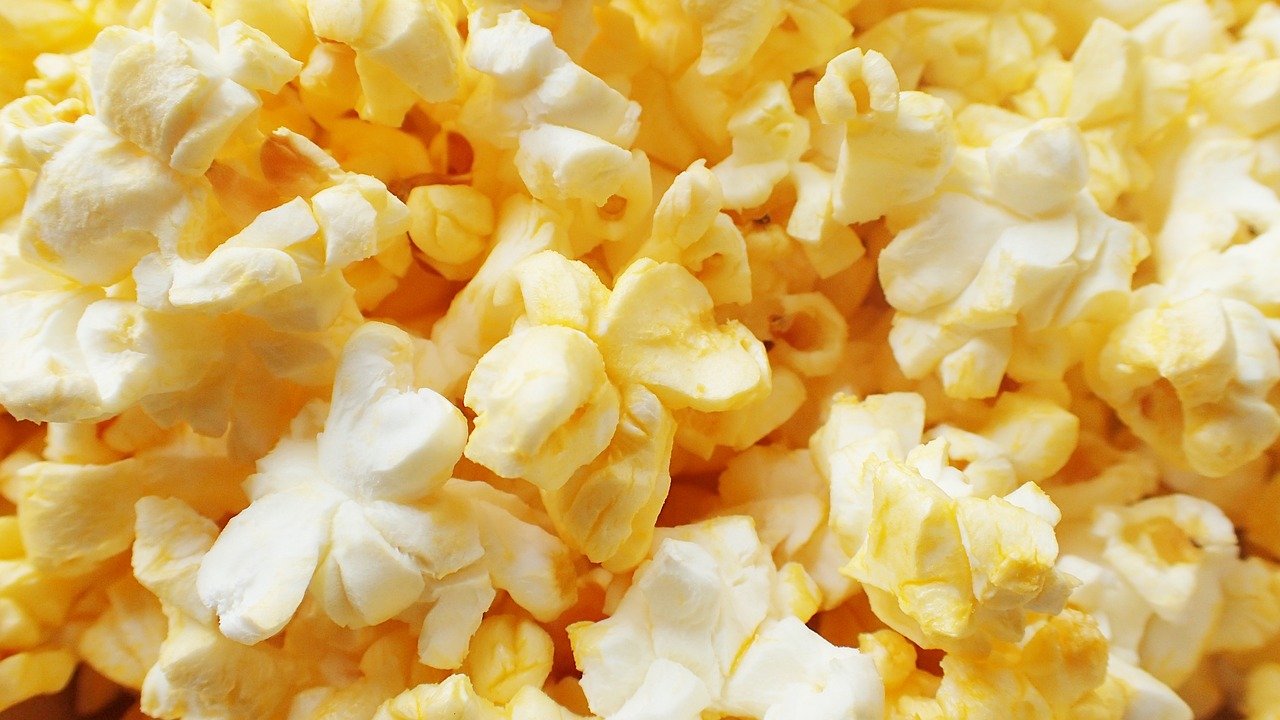 Today is National Popcorn Day!  I've been eating a lot of popcorn with my Netflix watching lately. My favorite flavor is butter, what's yours?
1.  Our five favorite popcorn flavors are butter . . . salted . . . white cheddar . . . regular cheddar . . . and kettle corn. Carmel corn didn't make the list?
2.  Salt is our favorite topping, but some other options got votes too:  Our five favorite things to sprinkle on are salt . . . garlic salt or garlic powder . . . parmesan . . . taco seasoning . . . and oregano. I'm totally going to try parmesan!
3.  Even with theaters closed, we watched a lot of movies last year.  60% of people said they watch more films in 2020 than any other year in their life.
4.  Comedies and action movies tied for the top genre we've been watching.