Bon Scott's Lost Songs Finally Released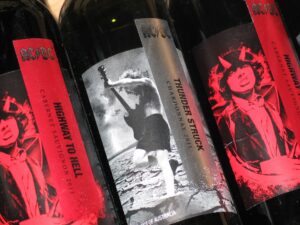 Previously unheard music from AC/DC legend Bon Scott's former band has finally been released after 50 years in the vault, with the blessing of the surviving members of Australian rock band Fraternity.  
Fraternity was formed in 1970, before Bon Scott's reign as AC/DC's classic vocalist. The band recorded two albums — 1971's Livestock and 1972's Flaming Galah — but the efforts were never officially released and Scott departed from Fraternity in 1973. Check it out below-
*Blog by Jennifer Steele. Listen, follow, and play along with Jennifer Steele here.