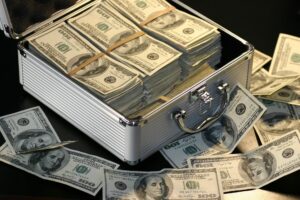 At this point, are you even allowed to have a hobby if you're NOT trying to figure out how to monetize it?
According to a new survey, 68% of people say they have a hobby, skill, or passion that they think they could turn into a career.  And 60% are trying to make that happen.  Here are the top 10 hobbies that may actually have a chance to go pro . . .
1.  Writing.
2.  Baking.
3.  Cooking.
4.  Graphic design.
5.  Illustrating.
6.  Music.
7.  Beauty.
8.  Fashion.
9.  Health or wellness.
10.  Fitness.  
Whatever your passion is – try to turn it into cash!!
*Blog by Jennifer Steele. Listen, follow, and play along with Jennifer Steele here.