Are you fluent in Woof Woof?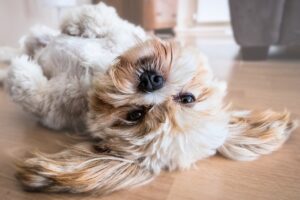 Let's face it having a dog has been proven to improve your quality of life- so what are you waiting for? I could not imagine my life without my dog Jack!! 
I recently found a great website which lists 102 Scientific Benefits Of Having A Dog! It's no surprise that on the list of benefits are things like dogs can ease anxiety and overcome loneliness. They help us relax and ease stress. There are also specific reasons why having a dog can specifically help seniors, children, families & singles! 
If you have been on the fence about adopting a furry best friend you should really check out this website!   (fluentwoof.com)
Happy Tails to you!!! 
*Blog by Jennifer Steele. Listen, follow, and play along with Jennifer Steele here.