Tahoe Weather & Traffic All In One Spot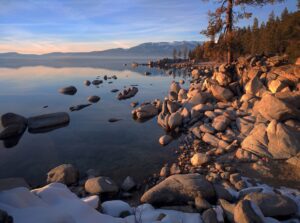 Lake Tahoe is great but getting there can be a hassle if you don't know the current road conditions!
Tahoe area cameras, weather, traffic and road condition information has been available  on several different websites and apps, but the South Shore Transportation Management Association (SSTMA) recently launched a website that puts it all together in one location for you.
You can access live webcam access at Meyers, Echo Summit, Echo Lake and Twin Bridges, ongoing road conditions, current ski resort social media messages, and weather reports all on one page. Click here to see the webpage! 
*Blog by Jennifer Steele. Listen, follow, and play along with Jennifer Steele here.