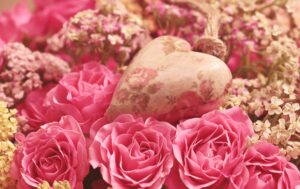 Some of the best Valentine's Day movies to stream-
Whether you have a date or a date with your couch this Valentine's Day, no one can pass up a feel good romantic movie, right? Here are a few suggestions-
The Theory of Everything (2014)
The life of Stephen Hawking is often viewed through the prism of his vast contributions to science. While that's a critical part of the biographical The Theory of Everything, the movie also goes into great detail about the love Hawking shared with Jane Hawking, to whom he was married for 30 years. The casting of Eddie Redmayne and Felicity Jones sparks instant chemistry into a story rooted in theoretical physics. Most biopics aren't centered around a love story, but this grounds the film and makes it one of the most romantic biopics of the last decade.
Date Night (2010)
Since Valentine's Day is already a date night, why not watch the aptly-named film? Comedy titans Tina Fey and Steve Carell star as Claire and Phil, a couple stuck in a marital rut. Phil decides to take Claire to a chic restaurant to spark some romance, but decides to steal another couple's table when he is unable to get a reservation. The act of stealing an identity leads to immediate danger, as the couple they've impersonated is in trouble with the mob. The thrills of the evening and trying to take down the mob (and survive) make for one unexpected, high-octane date night. It feels much easier to watch the movie instead of trying to reenact it on your own.
The Notebook (2004)
Just because The Notebook is an obvious choice doesn't mean it's a bad choice. The adaptation of Nicholas Sparks' novel of the same name wasn't a box office smash, but it is now revered for the way it touches on heartstrings, drawing viewers to their tissue boxes time after time. The chemistry between stars Ryan Gosling and Rachel McAdams is electric as their characters' love story unfolds. Cliche moments are more effective than trite and the need to cry only grows heavier as the movie crescendos. Just be wary — your partner is going to expect 365 letters over the coming year after watching this.
Pride & Prejudice (2005)
There are a slew of adaptations of Jane Austen's classic. We like this one for its earthy sensibility that still maintains the humor, wit, and (yes) sexual tension between Lizzie Bennet (Keira Knightley) and Mr. Darcy (Matthew Macfayden).
When Harry Met Sally (1989)
Nora Ephron's classic examination of male-female friendships that turn into love is best remembered for Billy Crystal and Meg Ryan's portrayals of Harry and Sally, but the true relationship-goals romance is between pals Jess (Bruno Kirby) and Marie (Carrie Fisher) who show what communication and humor in a relationship is all about.
*Blog  by Jennifer Steele. Listen, follow, and play along with Jennifer Steele here.