Gadget Alert: Clean up your tap water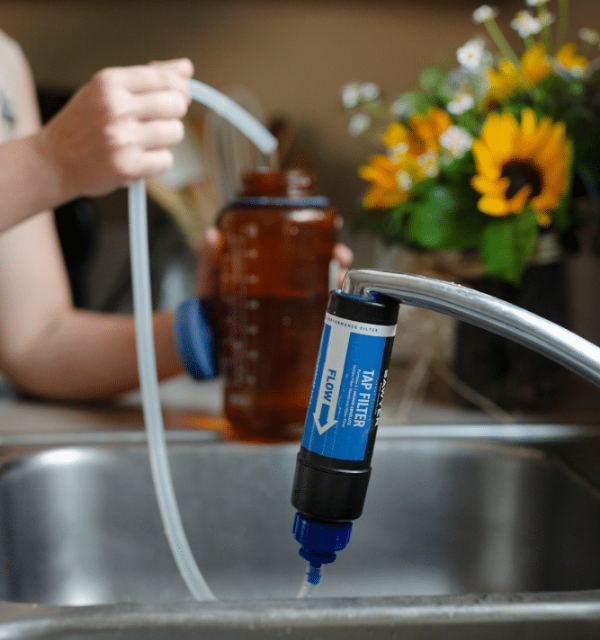 If you've listened to me or read this blog more than about two times, you know that I love new technology/gadgets that improve the old way of doing things. This time around I'm referring to using tap water. Depending on which city you live in, there may be a number of things you don't like about your tap water. Or if you travel, and wish you could get access to better-than-tap water at campgrounds or hotels, that's where this gadget–so to speak– comes in.
I tried the Sawyer Tap Filtration System, and was very impressed with how it did on my city water in Elk Grove. Anyone in Elk Grove knows the tap water tastes like… well… tap water. While I have filtered water from my refrigerator, it takes forever to fill a large pot. I did so with this tap filtration system, and not only was it a lot faster, but the water felt and tasted so much cleaner than the tap. My favorite part was my lack of handiness didn't prevent me from using it. 
That's enough blabbing from me. Here's a flashy video that does a better job at showing it off:
Learn more about this product here.
Disclaimer: The author nor the station receive compensation for this blog post. The product was provided to the station for evaluation at no-cost.