Ultimate Camping Checklist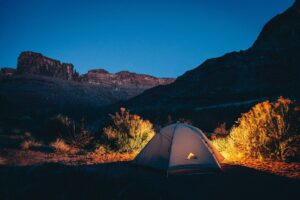 Ask anyone who knows me- I am not known for my camping skills! Glamping? Absolutely!  In all seriousness, camping is a fantastic way to enjoy the great outdoors. But, camping and backpacking are also gear-intensive activities, so it can be hard to know what to bring on your first trip.
Especially with the pandemic keeping us from traveling, more and more families are turning to the great outdoors as an escape! I found a great article from Outforia that will give you a detailed list of things to bring to make your camping experience one you would like to duplicate- rather than forget! Click here!! 
*Blog  by Jennifer Steele. Listen, follow, and play along with Jennifer Steele here.