7 Fun Facts About Mardi Gras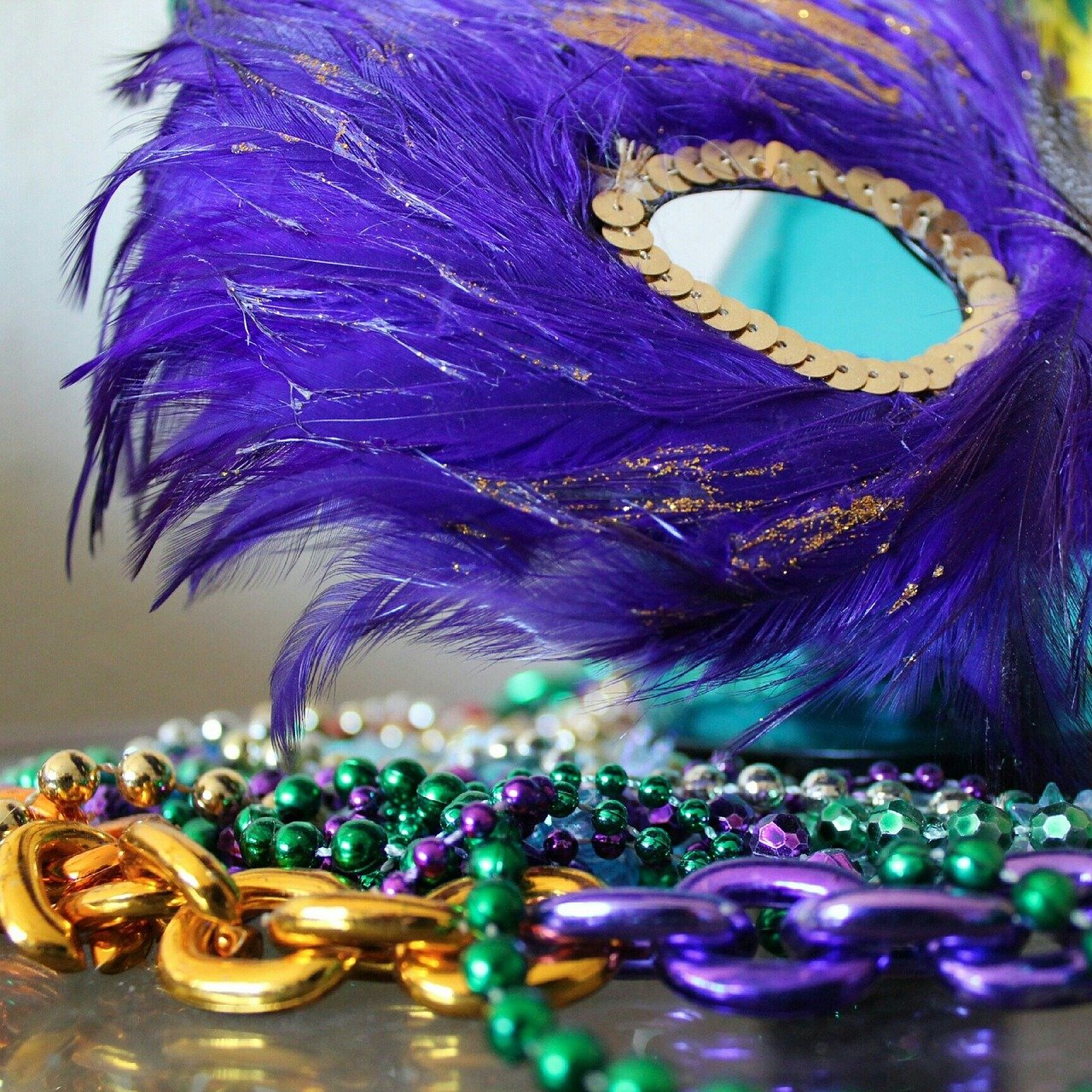 What happens on Fat Tuesday?
Mardi Gras means "Fat Tuesday" in French. With Ash Wednesday marking the beginning of Lent, a 40 day period of fasting before Easter, Mardi Gras is an indulgence of sorts, when people enjoy their favorite foods and drinks before giving them up.
What is a King Cake?
Typically, king cake is made of a rich, brioche dough and a wide array of fillings, such as cinnamon, chocolate, and cream cheese. But the rainbow magic is found in the glaze and sprinkles, which are usually gold, green, and purple. King cake is baked without a center, like your average Bundt cake, except buried inside the batter is a tiny, plastic baby figurine.
Wait, there's a BABY inside a King Cake?!
The King Cake is a tradition about the Three Wise Men in the Bible, who came bearing gifts for Baby Jesus on the Twelfth Night. King cake is first served on King's Day (January 6) and lasts through the eve of Mardi Gras to celebrate the coming of the three kings. The baby is said to be a symbol of Baby Jesus and represents good luck for the following year for the person that finds it.
When did the Mardi Gras parade become a thing?
The first parade was 177 years ago. New Orleans has been celebrating Fat Tuesday with parades since 1837. The first floats appeared in the parade in 1857.
A different kind of mask is required to be on a float.
It's actually illegal to ride on a float without a mask! The original purpose of the mask was to get rid of social constraints for the day, allowing people freedom to just be.
Do you really have to flash someone to collect beads?
Beads were first thrown by Santa during a parade in the early 1900's. It wasn't until a few decades ago that they became synonymous with flashing. People also throw stuffed animals, toys and more.
What do the Mardi Gras colors represent?
Even the royal colors of Mardi Gras have a deep meaning. Gold represents power, green is associated with faith, and purple illustrates justice.