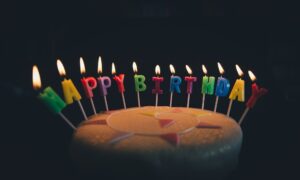 Bret Michaels is about to turn 58 and he's going to celebrate by having an up-close-and personal show! 
He will celebrate the special day with his generations of awesome fans on Monday, March 15. Michaels has sold over 45 million records worldwide both with POISON and solo. The show will be held on StageIt, the online venue that allows fans to have a live show experience in the safety and comfort of their own home. The special show will feature nearly an hour of a live, highly interactive question-and-answer session. Additionally, there will be a range of rare collectors' items available for charity auction to benefit the Life Rocks foundation, which provides donations each year to a variety of causes such as diabetes research and education, the Wounded Warrior Project and children's cancer organizations such as St. Jude.
You can get ticket info here! 
*Blog  by Jennifer Steele. Listen, follow, and play along with Jennifer Steele here.