Sacramento's Sunday farmers market is moving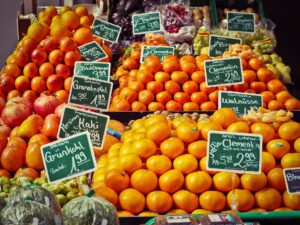 After 40 years, Sacramento's Sunday farmers market is moving!
For many it's a tradition to shop the local farmer's market. In these times it's also been important to support local business and the market is a great way to do that. 
The Sunday Certified Farmers Market is moving, at least temporarily,  from Southside Park to Arden Fair mall's parking lot. They were forced to find a new home due to a $394 million CalTrans highway expansion project.
The Feb. 28 market will be the last at W and 8th streets under Highway 50 until at least early December, as first announced in an email to market newsletter followers Wednesday night. If final permitting goes through, the market will start up again March 21 at 1601 Arden Way near the soon-to-close Sears store.
*Blog  by Jennifer Steele. Listen, follow, and play along with Jennifer Steele here.