Watch Wolfie Van Halen's Special tribute to Eddie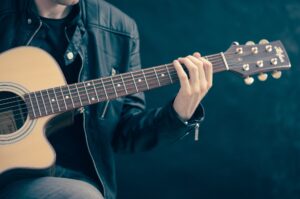 Wolfgang Van Halen's solo band, MAMMOTH WVH, performed an acoustic version of its song first single, "Distance", on "Today" show this morning (Feb 19).  It's an emotional tribute to his Dad Eddie Van Halen. 
Wolfgang has confirmed that he asked his father for permission to use the MAMMOTH WVH band name for his solo project. MAMMOTH WVH is a nod to family history — Eddie and Alex Van Halen's band was called MAMMOTH when singer David Lee Roth first joined it in 1974. Take a look! 
*Blog  by Jennifer Steele. Listen, follow, and play along with Jennifer Steele here.