Tower Theatre Changes It's Name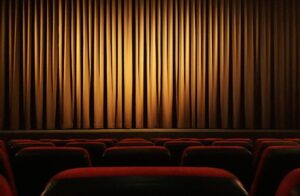 Now that Sacramento County is in California's red tier for COVID-19 restrictions, Tower Theatre and other movie theaters are able to reopen indoors with capacity limits.
When you return to The Tower Theater in Sacramento, you will notice something different- sort of. A new name! The Tower Theatre by Angelika!
Angelika Film Center is a movie theater chain with locations in New York, Texas, Virginia, San Diego and Washington, D.C. The Theater is said to be very excited about their new venture.
*Blog  by Jennifer Steele. Listen, follow, and play along with Jennifer Steele here.