Wet Nose Wednesday: Irish Dog Edition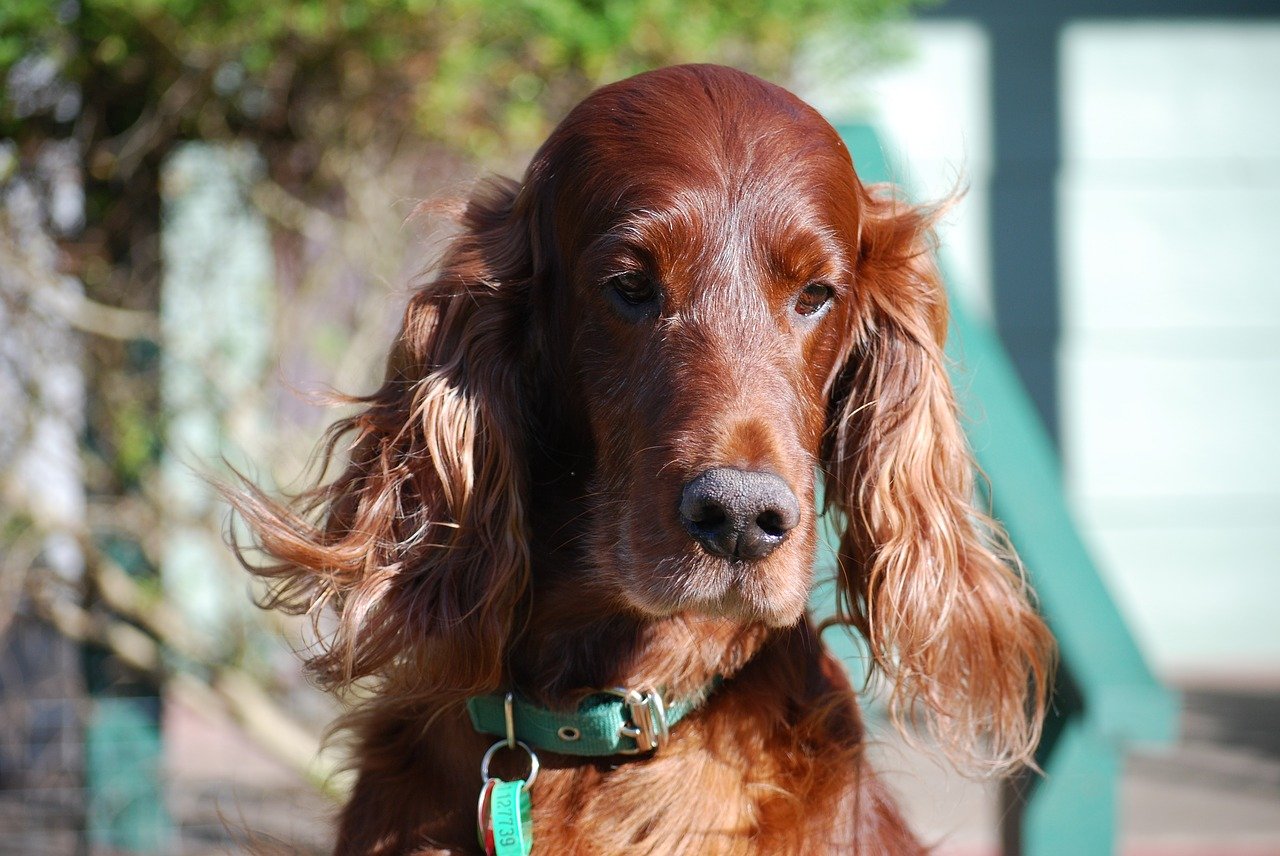 It's Wet Nose Wednesday AND St. Paddy's Day so today's blog is a nod to all those amazing dogs from Ireland.
There are eight Irish dog breeds that are currently recognized by the American Kennel Club. These beauties have storied histories in their homeland and abroad, and run in sizes from itty bitty to gigantic. The most recent entry on this list gained full AKC recognition a decade ago, bringing the total number of AKC Irish dog breeds up to eight. They are the Irish Setter, Irish Water Spaniel, Irish Terrier, Irish Wolfhound, Kerry Blue Terrier, Soft Coated Wheaten Terrier, Glen of Imaal Terrier and the Irish Red and White Setter, 
When thinking of Irish dog breeds I think the Irish Setter is the first one to come to mind and is probably the most popular. Their deep mahogany or rich chestnut red makes this furry four-legged friend a beauty. The Irish Setter was recognized by the AKC at its inception and is part of the Sporting Group. Irish Setters have fun, playful personalities and require a good amount of exercise to satisfy their instincts. At home, they're loving family dogs that enjoy the company of children. 
See photos and descriptions of all eight of these Irish beauties here.