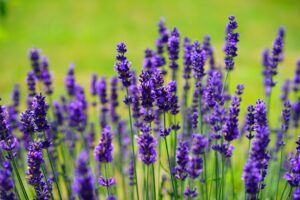 There's a wildflower wonderland on display at Folsom Lake's Granite Bay! (See video below)
The super bloom of lupine that blankets the Beeks Bight nature area in Granite Bay, north of Sacramento, is a reminder of how low lake levels have gotten in California. However we can be grateful for the peek at the beautiful flowers which we otherwise would not have seen. 
The lupine super bloom is expected to last a couple of weeks. Entry to the Beeks Bight nature area costs $12.
*Blog  by Jennifer Steele. Listen, follow, and play along with Jennifer Steele here.