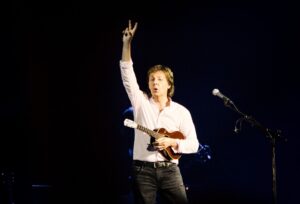 Paul McCartney and Rick Rubin have come together for a new six-episode series titled McCartney 3, 2, 1, which arrives on Hulu this week. The documentary series will give you a peek behind all the classics and other songs  throughout McCartney's career, from his work with the Beatles to Wings and even his solo records…
There are a few ways that you can listen. You can purchase the stream, but there are a few ways to listen for free. Click here for all the details. Also, check out the trailer below! 
 *Blog  by Jennifer Steele. Listen,  follow, and play along with Jennifer Steele here.