Happy Birthday to U2's Bono!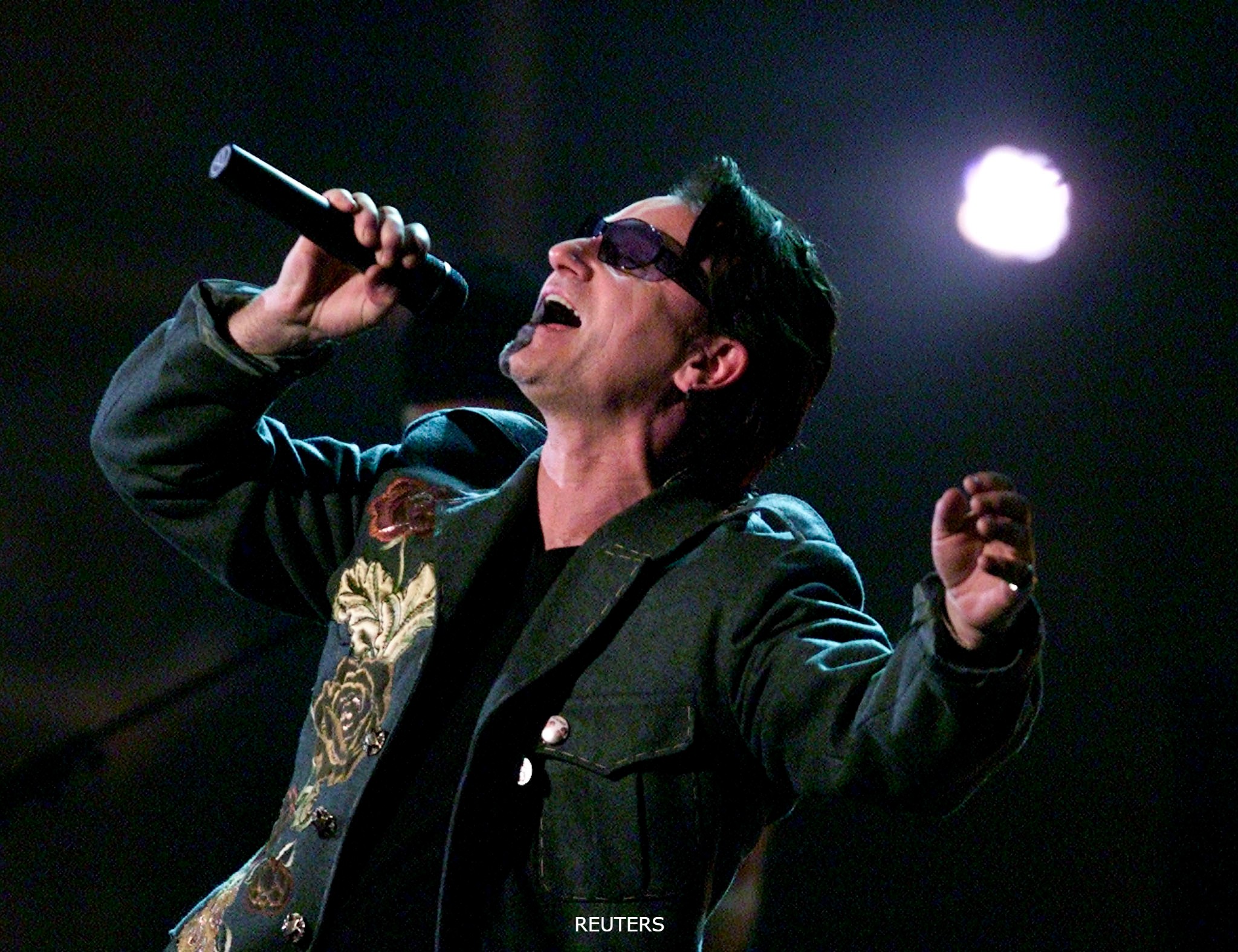 Bono's Birthday Fun Facts
Bono got his nickname from a hearing aid store.
He was one asked to play reporter and interviewed Bob Dylan.
Bono and his wife Ali will celebrate 40 years of marriage, in August 2022.
His real name is Paul David Hewson.
Bono once owned a small percentage of Facebook and made about 40 million on the deal. Before that, he was notorious for making poor investments.
He is the only person to be nominated for a Grammy, an Oscar, a Golden Globe and the Nobel Peace Prize.
Bono is a collector of sunglasses and owns thousands of pairs.
He is not a fan of the name, U2. The band was originally called Feedback, and then The Hype.