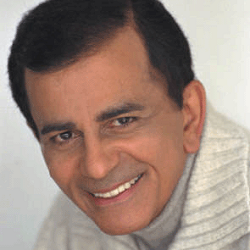 Casey Kasem was one of the most recognizable voices in radio and television. Millions of fans around the world still find his name synonymous with musical countdowns.
In 2009, after 39 years as the "King of the Countdowns," Kasem stepped down as host of American Top 20 and American Top 10, and in 2003, he retired from the helm of American Top 40 — the show he created in 1970 that became the gold standard of music programming. Kasem's friendly, "crackling" voice style took him to the top of his profession. The man, who once dreamed of being a baseball player but ended up as a radio sports announcer instead, was the youngest member ever inducted into the Radio Hall of Fame.
You can hear Casey's original American Top 40 countdowns from the 80s, Sunday mornings at 7 on K-Hits.
You can see the countdown lists here.